Update[2014-11-08]: Updated the API. Please redownload and install.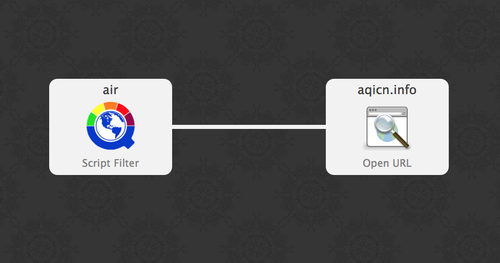 This Alfred 2 workflow provides a simple way to find out the real-time Air Quality Index (AQI) in most cities in Asia") with data support by aqicn.info.
Download
You can grab a copy of Air Quality Index Workflow via this link
Usage
Using keyword air with the name of a city to get its AQI. The results will be shown directly in Alfred with color-labelled air pollution levels - A Guide to Air Quality and Your Health").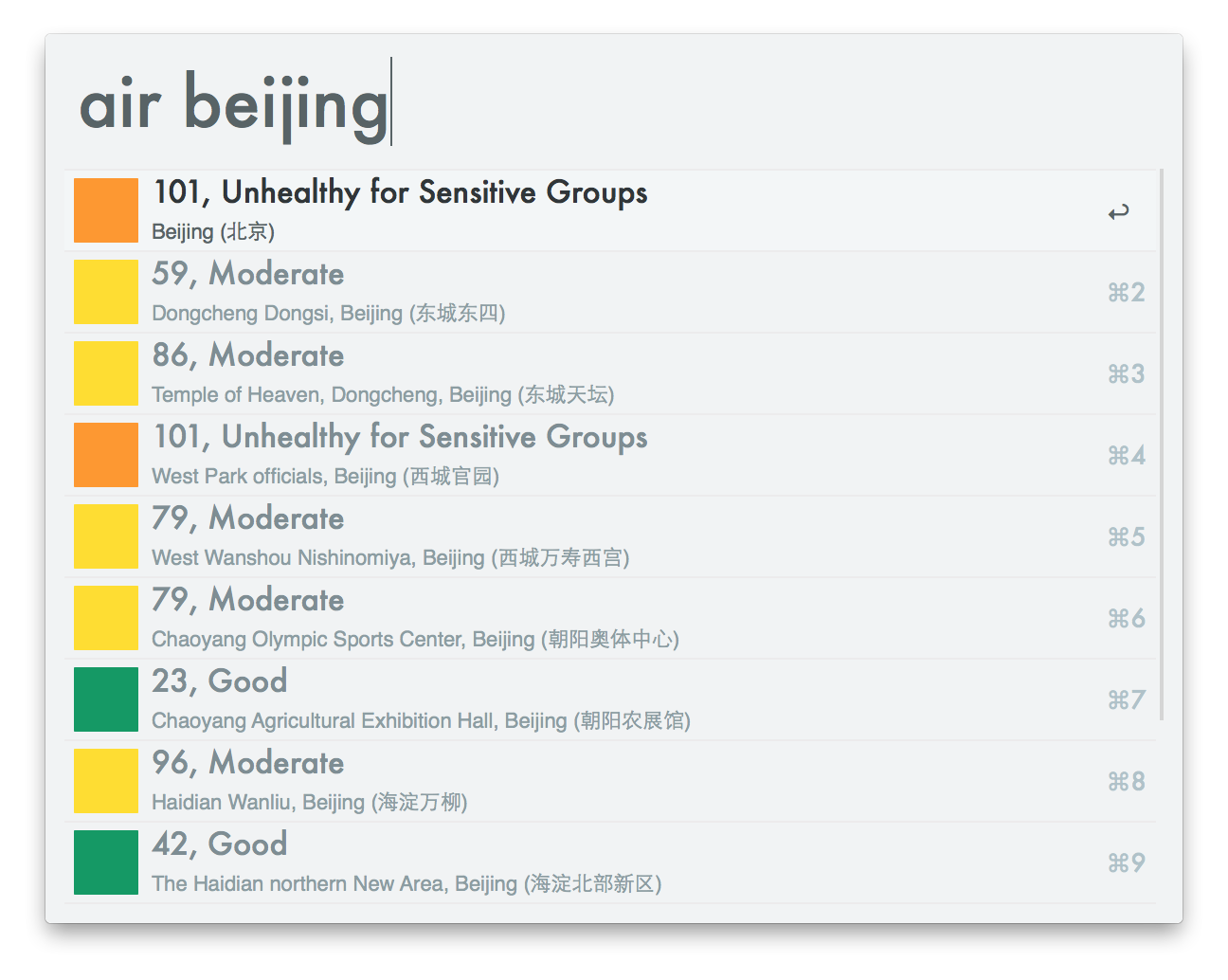 Selecting a result will bring you to aqicn.info for detailed information.